"To develop effective, humane organisations so that every individual grows with your business"

As my alarm rings at 5am, this is what makes me to throw away the sheets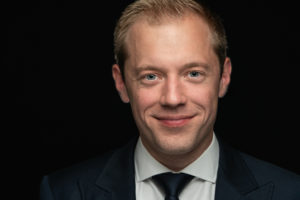 Christof Ziegler is an enthusiast for Change Management who admires loyalty, pragmatism, and loves playing music.
Currently, Christof advises organizations in mastering digital challenges as a Managing Consultant for Capgemini Invent's "Transformation Program Management" team.
Gathering professional experience as a Junior Project Manager during his studies of Computer Science he worked closely alongside experienced project managers. Seizing this opportunity to learn and adopt at an early stage of his career he understood firsthand, that one great challenge is to satisfy both employers business demands and customer needs. Consequently, he got himself a job as Project Manager for the Voice Solutions department with topsystem Systemhaus GmbH in August 2015 – right off university. From September 2016 to September 2017, Christof worked as a Business Development Manager, driving acquisitions of strategic new customers.
After attending Prof. Martin R. Wolf's course on Change Management at FH Aachen, including workshops given by most senior CM directors with one of the largest global-players in logistics and goods forwarding, he catched at the offer to join Prof. Wolf with consulting corporations during Business or Organization Transformation projects at ITOM.
As a founding member and Executive Director for Change & Transformation Collaborative (CTC), Christof aspires to make Change Management the recognised driving force for transformations it deserves to be. CTC delivers independent professional certification around Change Management & Business Transformation, as well as on- and offline communities at events. Additionally, the CTC portfolio includes professional trainings ranging from Foundation and Practitioner courses to specialised courses like "CM for the boardroom".
Combining both theoretical knowledge and practical experience with Management of Change, Christof has been invited to give a workshop at the annual GPM YoungCrew-Workshop in 2015 and 2018.
During his early years in school he already showed strong analytical skills and a conduct to render sophisticated decisions. Paired with strong purposefulness he accomplished his goal of achieving a Master's degree in Information Systems Engineering in early 2016. His science-oriented academic education enriched with social skills and change psychology enable him to keep both your project and your people right on track.